GrazeCart's Express POS module is the ideal way to quickly accept in-person orders at the farmers market or pop-up store without creating an inventory nightmare to deal with.
The module seamlessly integrates with your existing GrazeCart store, products, inventory, and more!
Getting Started
Email support@grazecart.com to request access to the module. Pricing is an additional $49/mo. As soon as you start, we recommend purchasing your BBPOS Wise E-card reader (see below).

Stripe Terminal
The POS module integrates with the WisePOS E from BBPOS card reader, which is administered from your Stripe account. The first step to getting started is to purchase your reader and integrate it with your GrazeCart account. Click here to learn more about that process.
Tablet
Technically GrazeCart POS software can run on any computer connected to the internet; however, for the best user experience, we recommend utilizing a tablet size device such as a standard iPad or iPad Air.
POS Orders & Inventory
Once your card reader is set up and integrated, you can immediately begin creating orders. When you open your POS register, you'll see that your account is automatically populated with your existing products and store collections.
As soon as you complete the checkout flow, the order will populate in your GrazeCart backend under the [Picked Up] order status. At this point, inventory will be immediately consumed.
Locations
You can customize which location your POS orders are assigned to under the [Settings] section. We recommend creating locations for each market or retail store that you're using POS in order to help with sales reporting.

Payment Methods
Express POS accepts the following payment methods:

Credit & Debit - Card payments are made through the integrated Stripe Terminal card reader. With the WisePOS E reader, you can swipe or insert chips.
Cash - Cash transactions can be accepted with zero setup. The cash checkout flow will help you quickly enter rounded cash amounts and automatically calculate expected change.
Other (coming soon) - This method is to track any other types of offline payment options you may want to track such as checks or external SNAP-EBT readers.
💡 SNAP/EBT Payments
Use the [Other] payment option to manually record SNAP/EBT payments you capture offline. Learn more about becoming an EBT retailer.
Registering Customers from POS
You can also use POS to add existing customers to POS orders, or create accounts for new customers directly from within the POS app by simply selecting 'Add Customer' at checkout.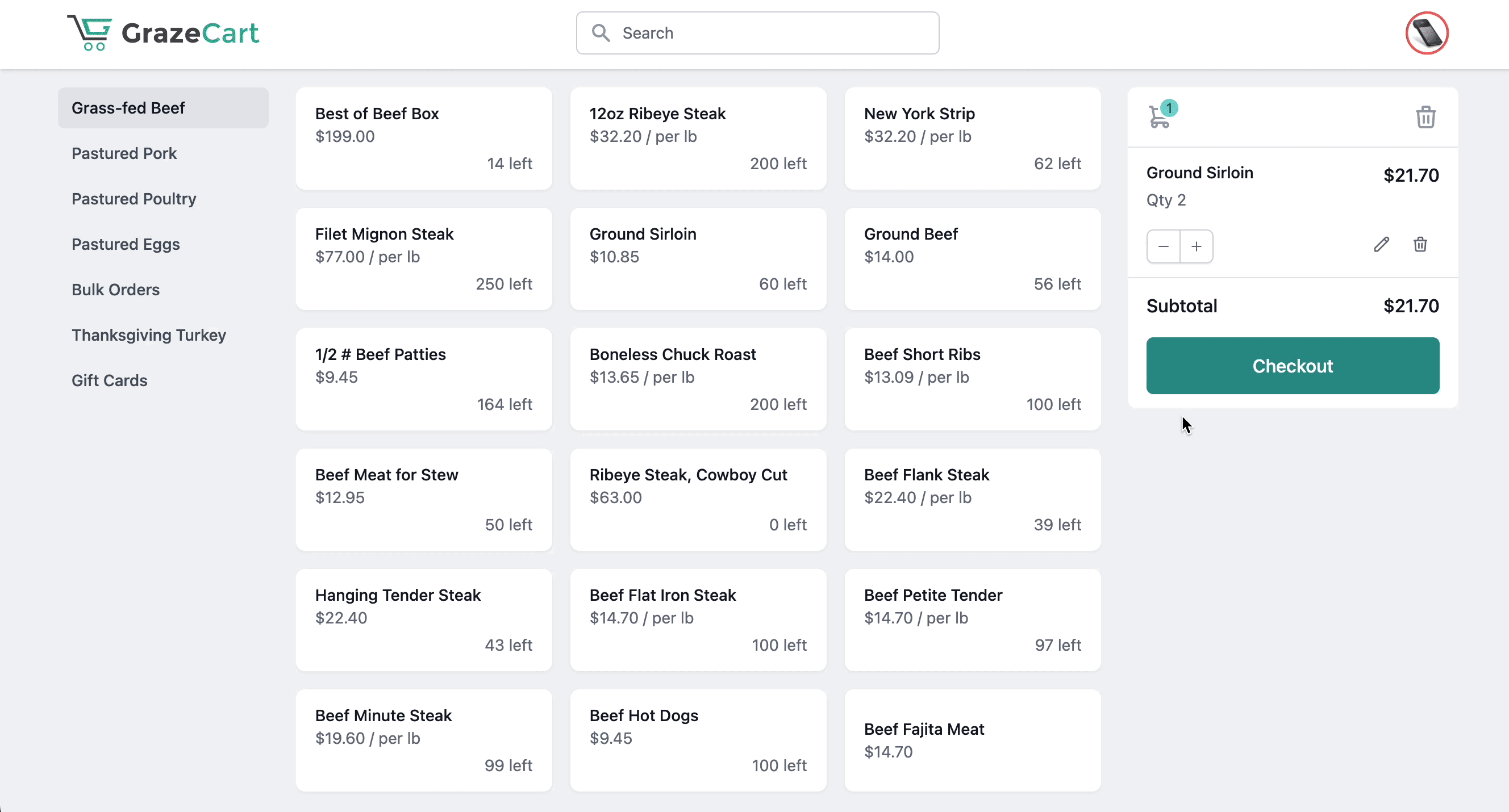 Receipts
Currently, the only support receipt method is an email receipt. When transactions are finalized, you'll be prompted to send the customer an optional email receipt.

NOTE: If you absolutely require a physical printed receipt, we recommend printing a standard invoice from your main admin page.