Overview
The communications tab within Subscribe & Save allows you to effectively communicate to your customer during the checkout process with promotional information and helpful tips! Customize the Subscription name, checkout message, confirmation page, and hover message!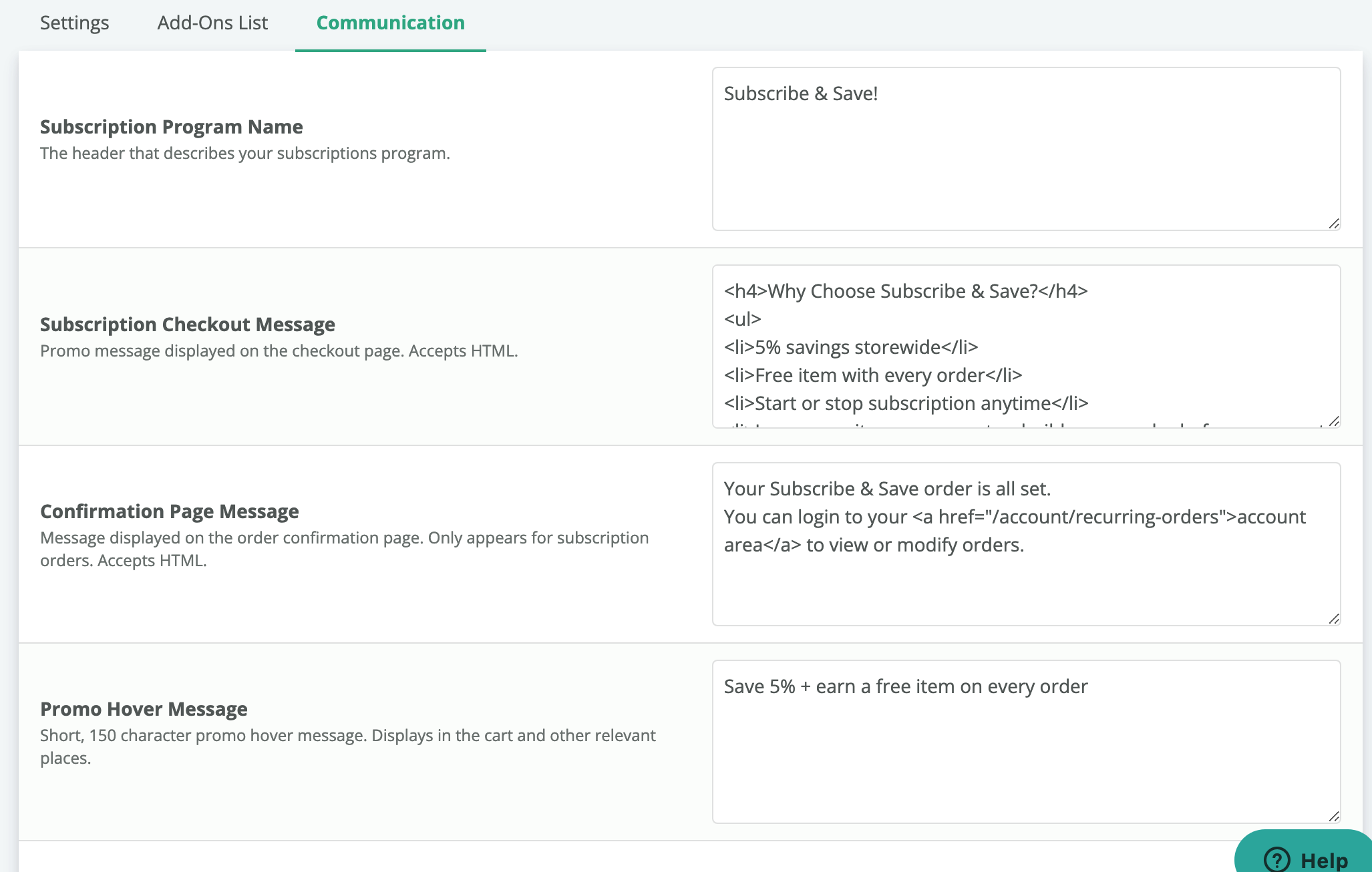 💻 Clickpath
Access Communication Tab Via: Admin > Settings > Subscribe & Save > Display Messages
Subscription Program Name
The subscription program name is shown throughout various sections of the website and is customizable. This can be used if you want to brand around a certain name or theme for your subscription program.

Subscription Checkout Message
The Subscription Checkout Message is a quick way for your customers to see the benefits of the subscription program before they place their order during the checkout process.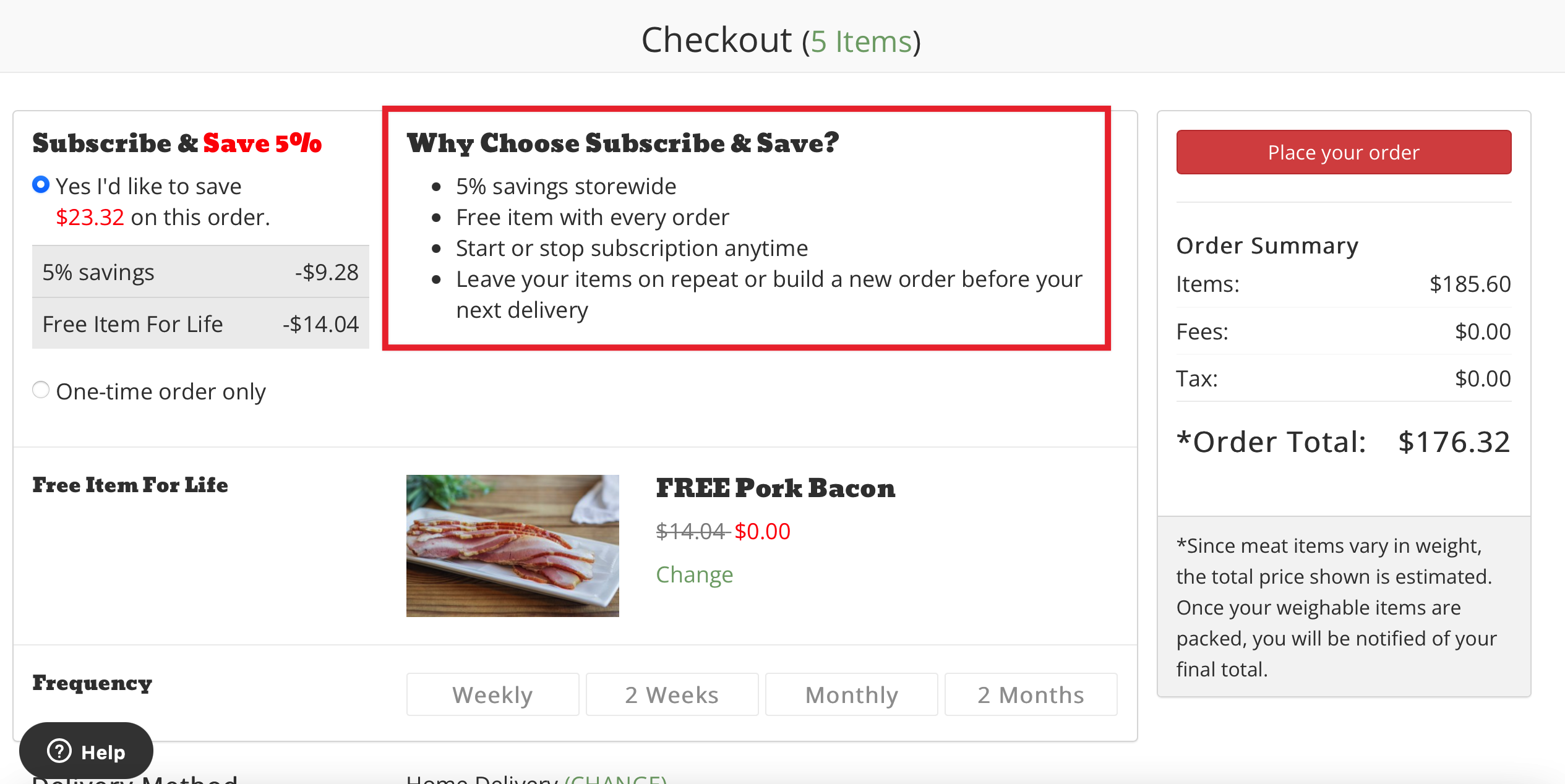 Confirmation Page Message
The Confirmation Page Message allows you to provide subscription details to the customer. The message is displayed on the order confirmation page and only appears for subscription orders.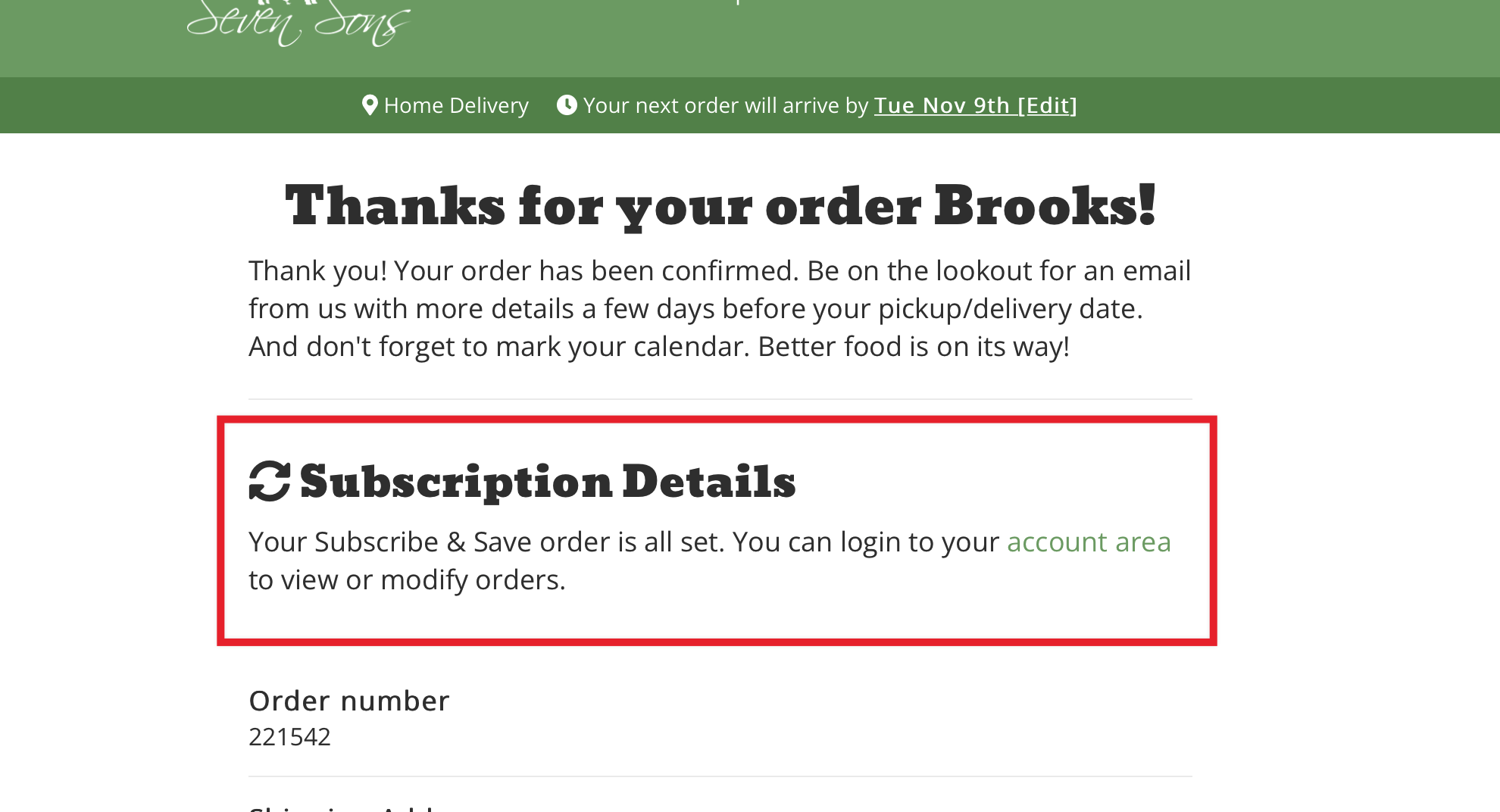 Promo Hover Message
The promotional hover message is a short, 150 characters tooltip that is shown on the customer's cart and other relevant places. The message can provide the customer with helpful information that is not necessarily crucial to completing the checkout process.