In addition to retail sales, with features like Pricing Groups and the Mini-Store widget, GrazeCart makes it possible to manage wholesale channels as well.
Say goodbye to external spreadsheets / invoicing systems, and say hello to saved time and more accurate inventory!
Creating the wholesale price-list:
The first step is to create a new Pricing Group for your wholesale customers. There's no limit to the number of pricing groups you can create, so repeat this step for any other additional tiers of wholesale pricing you have.
Tutorial Video:
Step 1
In your admin, go to the main settings and select the Pricing Groups section. Here you can create a wholesale price list, which can be assigned to each individual product with unique pricing, or to save time, it can follow a percentage driver from your retail pricing that is already set up in the system.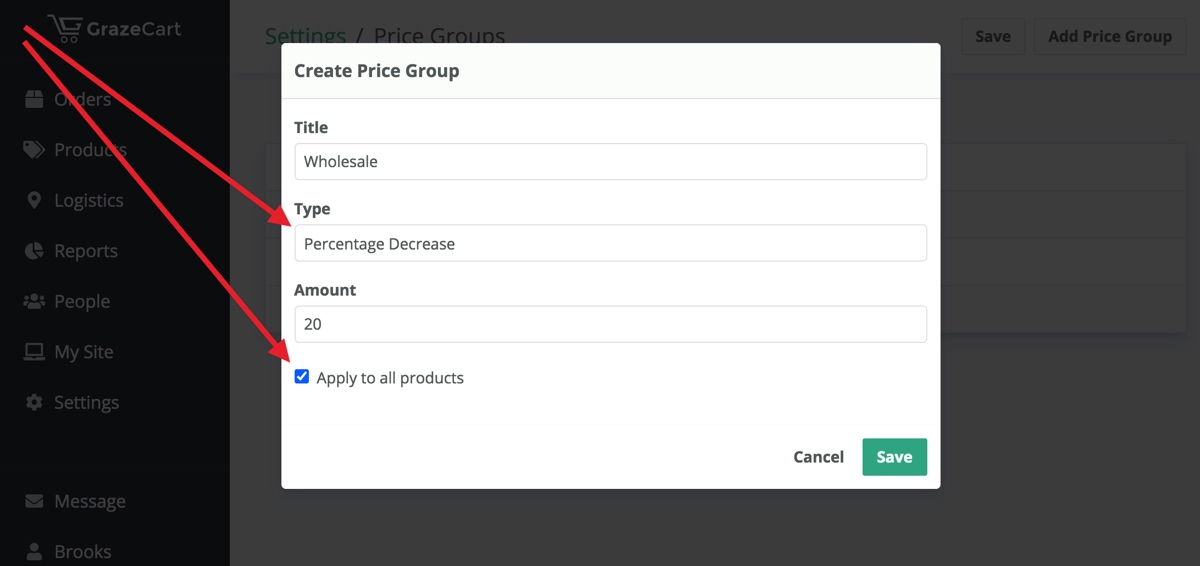 Step 2
The final step, is to assign the new pricing group to your wholesale accounts. This is achieved under the customer profile settings. After this step is complete, your store will now display the wholesale pricing group as they shop your main store.
If your system is to generate invoices from text/email orders from wholesale buyers, GrazeCart will now automatically pull in the wholesale price when creating a manual order on the customer's account.
This will not only save time from referencing an external spreadsheet but make for a more accurate and delegatable process.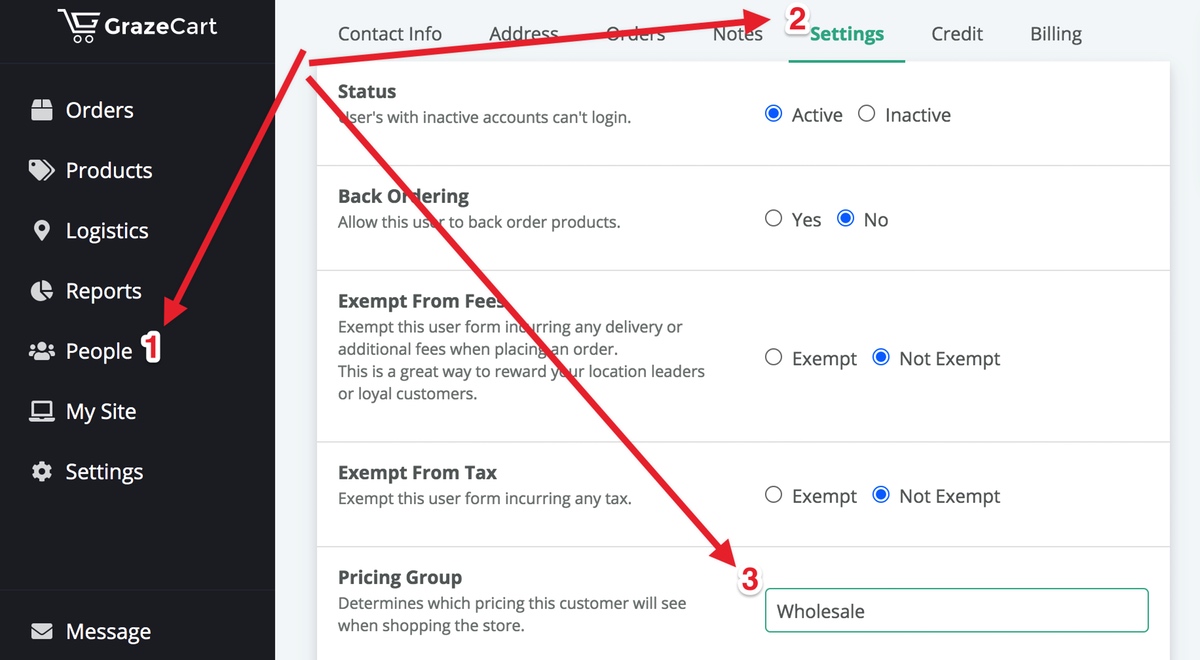 Creating a private wholesale store page
Occasionally, it may be beneficial to send your wholesale clients to a private store that is not visible to retail customers altogether. This is achieved by adding a Mini-Store widget to a custom page, that is only shared with wholesale customers.
The benefits of the custom page are that you can add additional content to communicate your wholesale buying process, and display exclusive products that are not visible on your main store.
Tutorial Video:
Step 1
Follow this full guide on adding a Mini-Store to a custom page. NOTE: If you would like full control over which products display on this page, it is recommended to assign your wholesale products to an internal Collection, which you can then use to populate the Mini-Store.
Step 2
Once your private page/store has been created, you can then copy the link to share with your wholesale customers directly, or via an email campaign.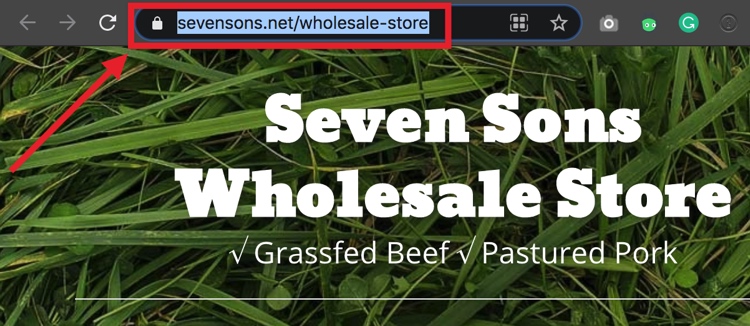 Conclusion
From here you're now free to ditch your old spreadsheets, by managing all products, inventory and customers within GrazeCart!
By now, you may have also deduced that while this guide has followed instructions specifically for wholesale, the use-cases for Pricing Groups and custom stores can apply to many different applications, such as private sales, product launches, and more.
_____ end of article _____