The order index screen is where you will manage and view all the orders your customers place. From this screen you can filter your orders, print packing lists, export to excel, bulk update status, and much more.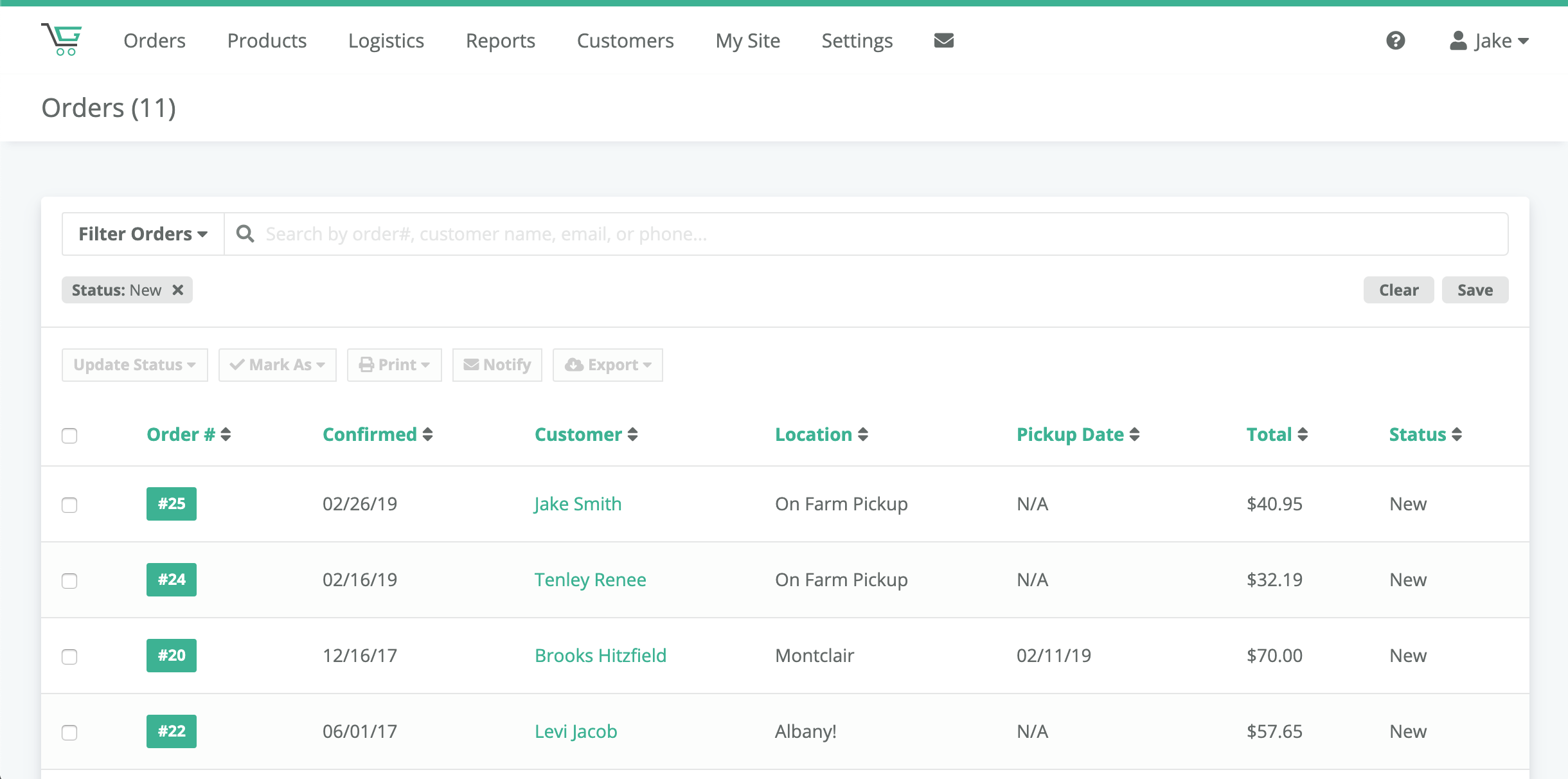 Clicking the order number of an individual order will open the order manager, where you can edit that individual order. From the order manager you can add items to the order, edit the individual weights, charge the customers card, and much more.
Watch the video below for a detailed overview of managing your orders.